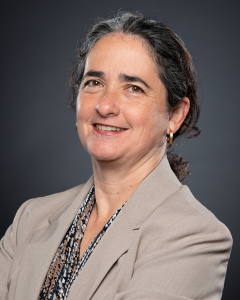 Bio
Current research focus?

My research focuses on healthy aging among people living with HIV, intervention development, and integrative and complementary health.
Exciting ongoing project(s)?
I am currently leading an NIH-funded study to develop, and pilot test a tai chi/qigong intervention for older people living with HIV to improve psychological and physical health. This clinical trial will determine if this type of intervention is acceptable and feasible for this population and may help to initiate a larger clinical trial in the future. I am also leading a project on the effects of marijuana use on health and cognitive outcomes among people living with HIV including certain populations such as transgender, heavy alcohol users, and those experiencing early Alzheimer's.
Relevant past or current dissertations you have chaired?
"Swiping right and sexually transmitted diseases (STD): Examining venue selection, risky sexual behaviors, and STD among persons living with HIV, Florida, 2014-2017."
"Examining stigma and its effect on HIV prevention & care among people living in Florida"
Proud moment from one of your mentees?
One of my PhD students obtained her dream job as an epidemiologist at the CDC in Atlanta; and one of MPH students won the Best Student Poster Award at the APHA conference in 2017.
Advice for PhD applicants?
Really know what getting a PhD degree entails and what it will provide in terms of career growth; and what are your reasons for wanting a PhD. Get research experience and, if possible, author or co-author some conference presentations and/or articles based on your research experience.