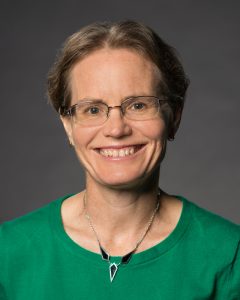 Mary Jo Trepka, MD, MSPH
Professor and Chair, Department of Epidemiology
---
Phone: 305 348 1786
Email: trepkam@fiu.edu
Bio
Current research focus?
I am interested in the effect of social determinants, such as poverty, education, housing, and segregation, on the incidence of infectious diseases and their consequences.
Exciting ongoing project(s)?
I am currently leading two NIH-funded R01 studies assessing the role of women-centered and patient-centered HIV care in mitigating the effects of adverse psychosocial factors of HIV care outcomes. In addition, I am participating in three COVID-19-related studies. One is on the effects of COVID-19 on people living with HIV infection. Another is an intervention to increase COVID-19 testing and vaccination. The last is an educational intervention to increase COVID-19 vaccination through Town Hall meetings. I also lead the Investigator Development Core of FIU's Research Center for Minority Institutions.
Relevant past or current dissertations you have chaired?
1. Developing a triage tool for use in identifying people living with HIV who are at risk for unfavorable HIV care outcomes and sexually transmitted infections
2. Identifying gay neighborhoods and estimation of the size of the men who have sex with men population in Florida who would benefit from pre-exposure prophylaxis
3. Impact of collective efficacy and neighborhood structural disadvantage on depressive symptoms among adolescents in the
United States
4. Laboratory and epidemiological characteristics of Zika virus infections in Florida
5. Carbapenem-resistant enterobacteriaceae (CRE): Epidemiology, duration of carriage, and progression to infection in a large healthcare system in Miami, FL
Proud moment from one of your mentees?
Seeing my former students become tenure-track faculty or leaders in public health practice settings.
Advice for PhD applicants?
Ask lots of questions. The more information you have, the better your choice is likely to be.