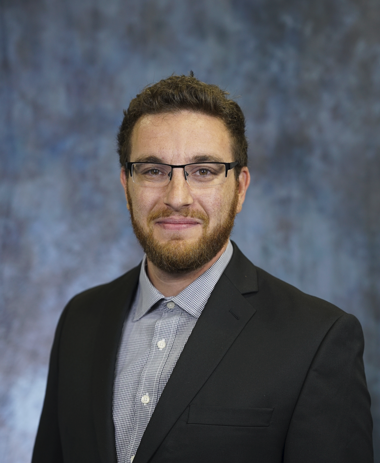 Ari Hozman
Adjunct Professor
Health Promotion & Disease Prevention
---
Focus
Physical Activity, Chronic Disease Prevention, Adolescent Health
Biography
Dr. Ari Daniel Hozman graduated with his Ph.D. in Public Health from Florida International University in 2020 from the Department of Health Promotion & Disease Prevention. He also has an M.S. in Exercise Physiology from San Diego State University. His research background is focused on physical activity, chronic disease prevention, and adolescent health.
Education
Florida International University, Ph.D.
San Diego State University, MS
California State University, BS
College of the Desert, AA
Publications/Research
Doctoral Dissertation (2020): "Longitudinal Association between Video Game Use and Physical, Mental, and Social Health Outcomes in Young Adults in the United States"
Master's Thesis (2014): "L-Glutamine Supplementation, Effects on Plasma Cortisol Following Exhaustive Exercise"
Jessica Weissman, Ari Hozman. Nutrition and Hydration for Extreme Water Sport: Kitesurfing. Florida Academy of Nutrition and Dietetics. Florida Food and Nutrition Symposium. March 2022. Virtual
Ari Hozman, Ramandeep Kaur, Elena Bastida. Factors influencing participation in community-based lifestyle modification program among Mexican-American participants. American Public Health Association. Annual Meeting and Expo. November 2018. San Diego, CA
Ari Hozman. Enhanced Text-messaging to Increase Motivation to Exercise. Graduate Student Appreciation Week at FIU. March 2018. Miami, FL
Ari Hozman, Zachary Clayton, Brittany Braden, Mark Kern. Glutamine enhances plasma glutamine and maintains concentrations of alanine and arginine following high intensity cycling. American College of Sports Medicine. Annual Meeting. May 2017. Denver, CO
Zachary Clayton, Ari Hozman, Brittany Braden, and Mark Kern. (2017) L-glutamine Enhances Plasma Glutamine and Maintains Concentrations of Alanine and Arginine Following High Intensity Cycling Medicine & Science in Sports & Exercise 5S: 318.
Ari Hozman, Chintan Bhatt, Jessica Weissman, William Darrow. Major Health Disparities in Food Security in Miami-Dade County. American Public Health Association. Annual Meeting and Expo. November 2016. Denver, CO