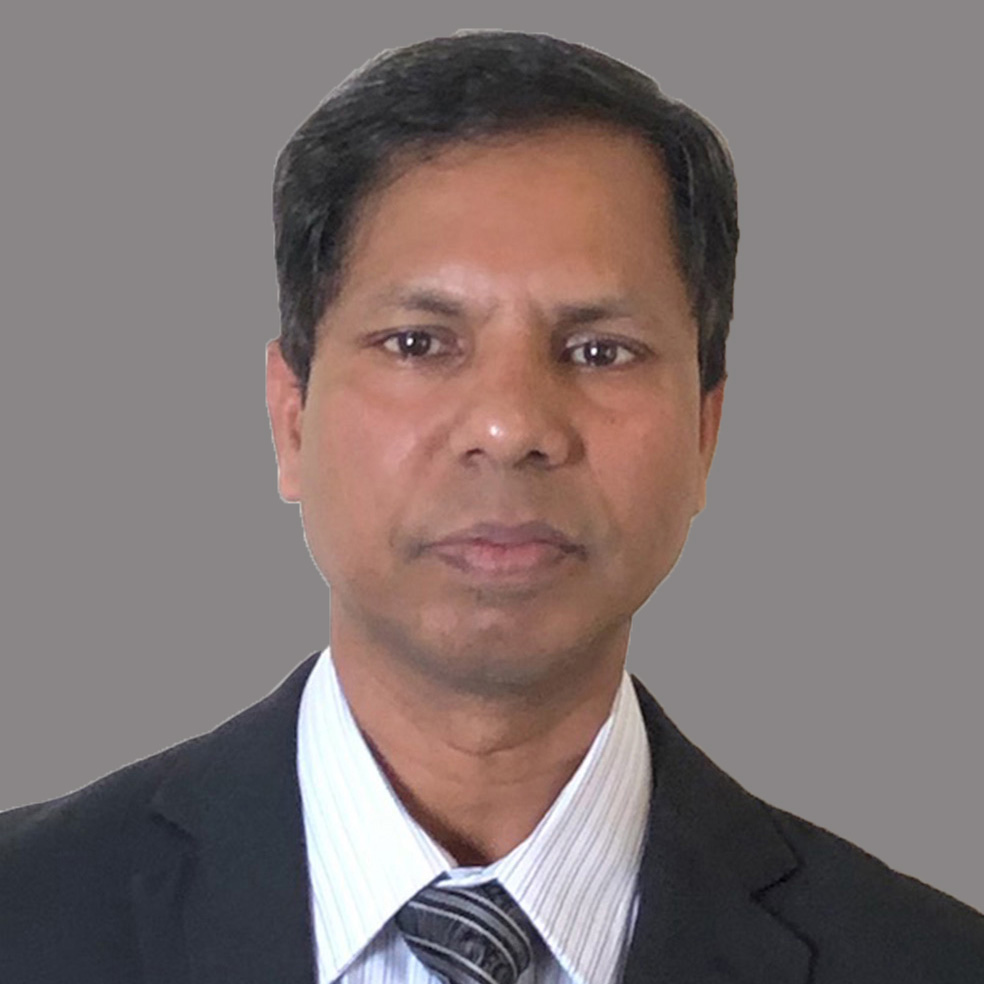 Focus
ER-stress and Neuroinflammation, Adult Neurogenesis, and Learning and Memory
Biography
Dr. Muhammad Hossain is a Veterinarian and Neurotoxicologist with advanced training in pharmacology and molecular neuroscience. Before joining Florida International University, he was an Assistant Professor in the Department of Pharmaceutical Sciences at Northeast Ohio Medical University. After completion of Doctor of Veterinary Medicine (DVM), Dr. Hossain pursued MS in pharmacology and PhD in neurotoxicology and received postdoctoral training in molecular neuroscience and neurotoxicology at Mississippi State University and Rutgers-Robert Wood Johnson Medical School. Dr. Hossain has been working in the field of environmental neurotoxicology and molecular neuroscience for over 14 years and has extensive experience in pesticide neurotoxicity. Dr. Hossain received several awards and honors, including the Japanese Government Scholarship (MONBUSHO), the Faculty Fund Fellowship, and the Society of Toxicology (SOT) Mechanisms Specialty Section Travel Award. He is an active member of SOT and a regular reviewer for several scientific journals. Dr. Hossain served on the US Environmental Protection Agency FIFRA Scientific Advisory Panel in 2015 and Chemical Safety Advisory Sub-committee in 2016. His current research investigates the molecular and cellular mechanisms of neurotoxicity underlying the disruption of adult neurogenesis and cognitive dysfunction and targeting new therapeutic approaches to improve hippocampal neurogenesis and ameliorate cognitive deficits in humans. Dr. Hossain recently awarded R01 grant (5R01ES027481) from NIH/NIEHS.
Lab
The goals of Hossain Lab are to (a) determine the role of environmental toxicants and genetic susceptibility in the etiology and pathogenesis of neurodegenerative diseases (b) investigate the potential for environmental exposures, adult neurogenesis, and learning and memory, (c) determine the mechanistic links between ER-stress, neuroinflammation, disruption of hippocampal neurogenesis, and cognitive dysfunction, and (d) develop animal and cell-based models to study neurological disease and dysfunction caused by environmental exposures and test therapeutic agents in these models.
His Lab uses in vitro cell culture models to in vivo animal models with a combination of cutting-edge techniques including morphological, behavioral, genetic, and pharmacological approaches. His research program is funded by the grants from National Institutes of Health (NIH).
Education
Rutgers University, Postdoctoral Training

Mississippi State University, Postdoctoral Training

Gifu University (Japan), Ph.D.

Bangladesh Agricultural University, M.S.

Bangladesh Agricultural University, D.V.M.