Together for the greater good
Stempel College inspires groundbreaking research and education through a nurturing academic environment that influences policy and promotes healthy lives in communities near and far. The college's academic disciplines—public health, dietetics and nutrition, social work, and disaster preparedness—are advancing research and practices to realize this mission, bringing our students and faculty to the forefront of their fields.


Stempel College's unique geography at the intersection of the Americas in Miami, Florida, drives us to solve complicated health and social welfare matters afflicting the most underserved populations. This does not change after graduation; alumni continue to contribute in meaningful ways.
Stempel College is home to innovative research programs and centers powered by faculty, staff, and students who parse problems to find answers at an accelerated pace. We research and teach to affect positive change in our communities through interventions at every possible level. Our research guides leaders, translates into health-related policies and procedures and serves those who need the most support.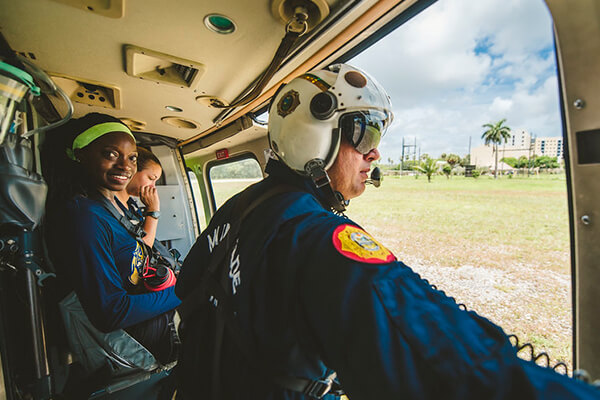 Explore our departments & schools
We are TOP 50
According to the Blue Ridge Institute for Medical Research, our college ranks 15th among public health schools in the country with NIH funding.
Today we are one of the country's Top 50 schools of public health and social work among public universities, according to U.S. News & World Report. This climb in the rankings is powered by a willingness to think differently. The readiness of our faculty, staff and students to embrace a new paradigm has translated into increased enrollment, extraordinary research growth and new and better ways of engaging our students.

—Tomás R. Guilarte, Dean of Stempel College
History
Stempel College was named after the untimely death of faculty member Dr. Robert R. Stempel in 2002. Dr. Stempel was a tenured faculty who joined the college in 1991 after earning a doctorate degree in public health from the University of California at Berkley. Having served as a Peace Corps volunteer in the Federation of Malaysia, in combination with his duties as a foreign reserve officer in Vietnam and as a disease control specialist in New York City and San Francisco, Dr. Stempel drew from his experiences to help develop several of FIU's courses in the epidemiology track.
At the time, the college, formerly known as the College of Health and Urban Affairs, was one of only two schools of public health in Florida. Dr. Stempel labored tirelessly to keep FIU at the forefront of academics and research in public health, leading courses and research on AIDS epidemiology, behavioral epidemiology, and international public health. His family took on his mantle of promoting and advancing public health research and education at FIU when they awarded FIU with an endowment of $2 million toward the development of a school of public health to be named in his honor.