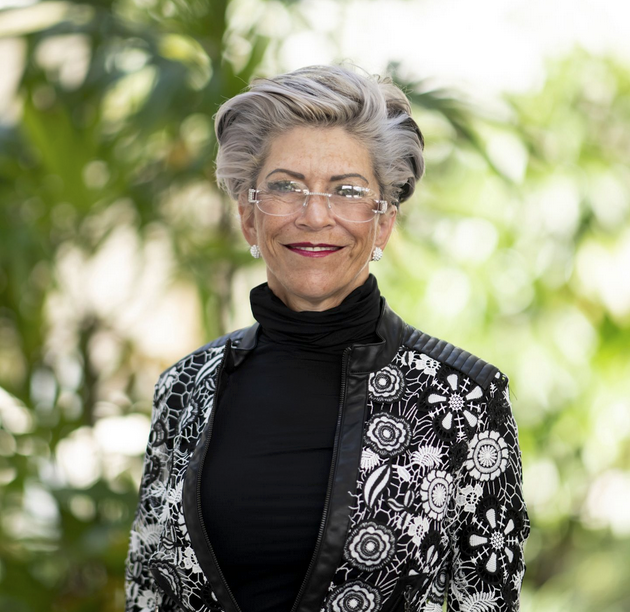 Focus
Refugee Resettlement
Biography
Dr. Miriam Potocky is an internationally-recognized expert on refugee resettlement. She has authored over 70 publications, including the ground-breaking Best Practices for Social Work with Refugees and Immigrants (Columbia University Press), currently in press for a second edition. Dr. Potocky's work has been funded by the Florida Department of Children and Families Office of Refugee Services; the Association for Public Policy Analysis and Management; the International Rescue Committee; the Florida Center for Survivors of Torture; the Malmö Institute for Studies of Migration, Sweden; the New York Community Trust; and the YMCA of Greater Toronto. She is the principal investigator for "Project MIRACLE: Motivational Interviewing for Refugee Adaptation, Coping, and Life Enhancement."
Dr. Potocky has served on the editorial boards of numerous leading social work journals, has held leadership positions in the Society for Social Work and Research, and has served as a consultant to local, state, national, and international governmental and non-governmental agencies. She has twice received awards for excellence in teaching, received numerous awards for meritorious performance, and received the William R. Jones Outstanding Mentor Award from the McKnight Doctoral Fellowship Program. She is listed in Who's Who in America, Who's Who of American Women, Who's Who in Social Sciences Higher Education, and Who's Who in American Education. Dr. Potocky has the distinction of being the first and only woman in the history of Florida International University's School of Social Work to earn the status of full professor.
Education
University of Kansas, MSW, Ph.D.
University of Colorado at Denver, BA
Publications/Research
Potocky, M. with Ahmadinejad-Naseh, M. (in press).  Best practices for social work with refugees and immigrants (2nd ed).  New York: Columbia University Press.
Potocky, M., & Guskovict, K. L. (in press). Project MIRACLE: Increasing empathy among case managers working with traumatized refugees through brief training in motivational interviewing. Advances in Social Work.
Potocky, M., & Guskovict, K. L. (2016). Enhancing empathy among humanitarian workers through Project MIRACLE: Development and initial validation of the Helpful Responses to Refugees Questionnaire. Torture Journal, 26, 46-59. http://irct.org/publications/torture-journal/125
Potocky, M. (2016).  Motivational interviewing: A promising practice for refugee resettlement.  Journal of Ethnic and Cultural Diversity in Social Work, 25, 247-252. http://dx.doi.org/10.1080/15313204.2015.1028121
Potocky, M. (2016). The UN Summit for refugees and migrants: A global response includes empowering one refugee at a time. Oxford University Press Blog, September 19, 2016. https://blog.oup.com/2016/09/un-summit-refugees-migrants-mi/
Potocky, M. (2015).  Effective practice with refugees and immigrants (Revised).  In K. Corcoran and A. R. Roberts (Eds.), Social Workers' Desk Reference (3rd ed.).  New York: Oxford University Press (pp. 981-985).
Potocky, M. (2014).  Survivors of torture.  In L. H. Cousins & J. G. Golson (eds.), Encyclopedia of Human Services and Diversity.  Thousand Oaks, CA: Sage.
Potocky, M. (2013).  Asylum seekers, refugees, and immigrants.  In C. G. Franklin, (ed.), Online Encyclopedia of Social Work.  New York: Oxford University Press.
Potocky, M. (2012).  Social policy and services for refugees.  In U. A. Segal & D. Elliott (eds.), Refugees Worldwide, Vol. 4: Law, Policy, and Programs (pp. 176-195).  Santa Barbara, CA: Praeger.