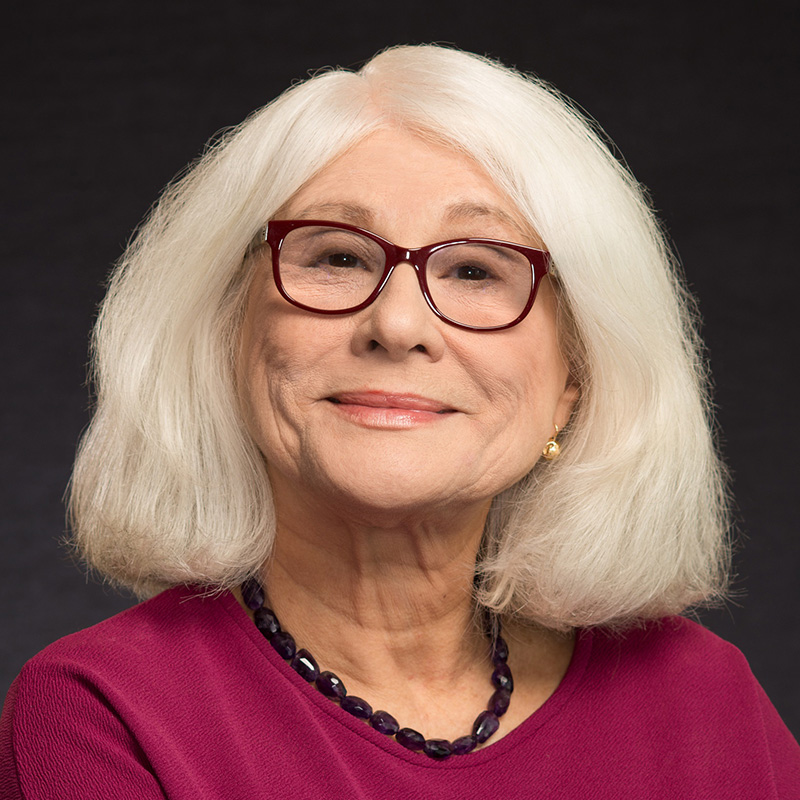 Elena Bastida
Professor and Chair
Department of Health Promotion and Disease Prevention
---
Email: ebastida@fiu.edu
Focus
Aging and Health Disparities
Biography
Dr. Elena Bastida's research focuses on aging, the life course, health disparities, religion, population and community health. She led the 12-year National Institutes of Health (NIH) supported Border Epidemiologic Study on Aging (BESA) and, with continuous NIH support, conducted research on religion and aging, and community based participatory research on obesity and diabetes. Though, substantively, her research topics have varied, she has maintained her focus on Latino populations and health disparities.
Both her teaching and her mentoring have received statewide and national recognition with two national role model awards and most recently, the University Graduate School Mentorship Award and the Florida McKnight Foundation Mentor Award. In 2009, she received the Public Health Hero Award from Research America. Dr. Bastida is the past president of the Population Research Committee of the International Sociological Association.
Her research has been published in the American Journal of Public Health, The Gerontologist, The Journal of Gerontology, Health Economics, Journal of Scientific Study of Religion, Diabetes Care among others.
Education
National Institute of Mental Health, Postdoctoral
The University of Kansas, Ph.D.
Kansas State University, BS
Publications/Research
Silva- Suarez, G., Bastida, E., Rabionet, S., Beck Sague, C., Febo, I., Canino, G., (2016) "That's True Love" Lived Experiences of Puerto Rican Perinatally HIV Infected Youth, International Journal of Environmental Research and Public Health,: 13(2):7 DOI:10.3390/ijerpj13010007
Wilson KJ, Brown HS 3rd, Bastida E. Cost-effectiveness of a community-based weight control intervention targeting a low-socioeconomic-status Mexican-origin population. Health Promotion Practice. Jan; 16(1):101-8. PubMed PMID: 24893680. 2015
Krause, N., & Bastida, E., Religion, Suffering, and Self-Rated Health among Older Mexican Americans, Journal of Gerontology, Social Science 66B (2): 207–216 NIHMS272736, 2012
Bastida, E, Brown, S. & Pagan, J. Persistent Health Disparities along the US Mexico Border: An Ecological Approach, American Journal of Public Health,001, 2008
N., & Bastida, E. "Church-based social relationships, belonging, and health among older Mexican Americans" Journal for the Scientific Study of Religion, NIHMS272735, 2012
Brown S, Pagan J, Bastida E. The Cost of Uninsurance on the US Mexico Border, International Competition and the Demand for Health Insurance in the US: Evidence from the Texas-Mexico Border Region. International Journal of Health Care Finance and Economics. 2009;
Krause N, Bastida E. Financial Strain, Religious Involvement, and Life Satisfaction Among Older Mexican Americans. Research on Aging. 2011 Jul 1;33(4)PubMed PMID: 21666829; PubMed Central PMCID: PMC3110008.
Krause N & Bastida, E Praying to the saints or the Virgin and health among older Mexican Americans, Hispanic Journal of Behavioral Sciences  33: 71-87, 2012 NIHMS272737, 2011.
Krause N, & Bastida E. Religion and health among older Mexican Americans: exploring the influence of making mandas. Journal of Religion and Health. 2012 Sep;51(3):812-24. PubMed PMID: 20838897; PubMed Central PMCID: PMC3106118.
Bastida E, Tseng TS, McKeever C, Jack L Jr. Ethics and Community-Based Participatory Research: perspectives from the field. Health Promot Pract, Jan;11(1):16-20. PubMed PMID: 20038649; PubMed Central PMCID: PMC3012623. 2011
Melchior MA, Seff LR, Bastida E, Albatineh AN, Page TF, Palmer RC. Intermediate outcomes of a chronic disease self-management program for Spanish-speaking older adults in South Florida, 2008-2010. Prev Chronic Dis. Aug 29;10:E146. PubMed PMID: 23987252; PubMed Central PMCID: PMC3760083, 2013
Soydemir, G., & Bastida, E. (2006) Alcohol Use and Earnings: Findings from the Southwest. Eastern Economic Review, No 4, 32, pp.616-628.
Bastida E, Soydemir G. Employment and Weight as Predictors of Diabetes in Mexican Americans: Findings from a Longitudinal Panel Study. Applied Economics. 2007; 1-8.
Brown, S., Pagan, J & Bastida, E. The Impact of Diabetes on Employment: Genetic IVs in a Bivariate Probit, Health Economics, 14: 537-544. 2005
Brown HS 3rd, Estrada JK, Hazarika G, Bastida E. Diabetes and the labor market: the community-wide economic cost in the Lower Rio Grande Valley. Diabetes Care.12):2945-7. PubMed PMID: 16306560, 2005
Bastida E, Pagán JA. The impact of diabetes on adult employment and earnings of Mexican Americans: findings from a community based study. Health Economics. 11(5):403-13. PubMed PMID: 12112490., 2002