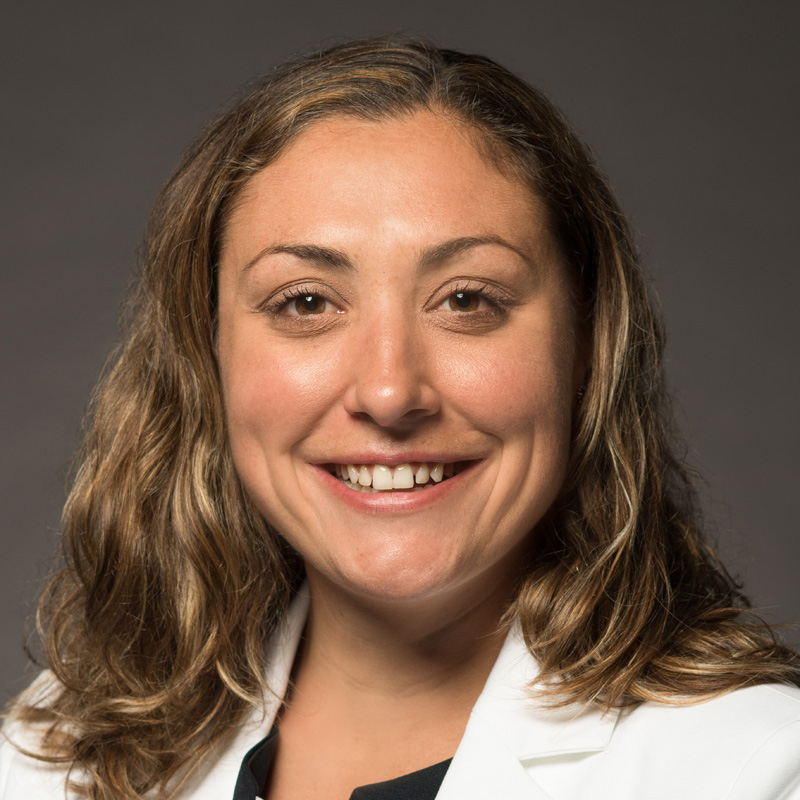 Shanna L. Burke
Associate Professor
School of Social Work
---
Focus
Neurodegenerative and Neurodevelopmental Conditions
Biography
As a public health social worker, Dr. Burke's research focuses on cognition and cognitive impairment, which includes neurodevelopmental disabilities and neurodegenerative disorders, such as Alzheimer's disease. Her translational objective is to decrease health disparities through the utilization of culturally responsive multi-modal assessment procedures, diagnostic methods, and interventions targeting cognitive impairments and chronic diseases across the lifespan.
At FIU, she has received funding for more than 11 studies as PI or Co-PI from foundation, state, and federal sources.
She has been funded by the Florida Department of Public Health twice (2017 and 2019). The first project sought was aimed to computerize a consensus diagnostic algorithm to predict mild cognitive impairment and dementia in diagnostic batteries used at Alzheimer's Disease Centers.  She was also  recently funded by the Florida Department of Health to understand the impact of psychiatric conditions, on brain structure and volume, and how these changes impact Alzheimer's disease risk and development.
She is currently funded by the Department of Education / University of Central Florida in collaboration with FIU Embrace, to create, implement, and evaluate a program that trains faculty and staff to mentor FIU students with intellectual disabilities. As part of this funding, a program was created and implemented to train students with intellectual disabilities to become productive and engaged mentees, and in turn, become mentors for incoming students with intellectual disabilities. This project is part of a larger grant, funded by the Department of Education / University of Central Florida, to evaluate a post-secondary program for students at FIU with intellectual disabilities. This program seeks to provide students with a socially and academically inclusive University experience while also increasing their employment outcomes and independent living skills.
In 2017, she was awarded the New Investigator Award from the American Society of Clinical Psychopharmacology.
Dr. Burke is a licensed clinical social worker in both Massachusetts and Florida.
Most recently, she has taught courses at FIU on topics, such as research methodology, clinical assessment and intervention, and clinical gerontology practice at FIU.
Education
Simmons University, Ph.D.
Springfield College, MSW
Smith College, BA
Bard College at Simon's Rock, AA
Florida International University, MPH
Publications/Research
Burke, S., *Grudzien, A., *Burgess, A., Rodriguez, M., *Rivera, Y., & Loewenstein, D. (In Press). The Utility of Cognitive Screeners in the Detection of Dementia-Spectrum Disorders in Spanish speaking populations. Journal of Geriatric Psychiatry and Neurology. 
Becht, K., Blades, C., *Agarwal, R., &

 

Burke, S. (In Press). Academic Access and Progress for Students with Intellectual Disability in Inclusive Postsecondary Education: A Systematic Review of Literature. Inclusion. 
Burke, S., Wagner, E., *Agarwal, R., *Maddux, M., *Marolda, H., & *Quintana, J. (In Press). An Analysis of Current Model Programmes for Adults with Neurodevelopmental Disorders. International Journal of Disability, Development, and Education. 
Karbaschi, M., *Yunhee, J., *Abdulwahed, A., *Alohalyc, A., *Bedoya, J.,

 

Burke, S.,*Boulos, T., Tempest, H., & Cooke, M. (2019). Evaluation of the Major Steps in the Conventional Protocol for the Alkaline Comet Assay.  International Journal of Molecular Sciences, 20(23), 6072. doi: 10.3390/ijms20236072 
*Agarwal, R.,

 

Burke, S., *Maddux, M. (2019). Current State of Evidence of Cannabis Utilization for Treatment of Autism Spectrum Disorders. BMC Psychiatry, 19, 398, doi:10.1186/s12888-019-2259-4 
*Heron, L., *Agarwal, R., *Greenup, J., *Maddux, M., Attong, N, &

 

Burke, S.

 

(2019). Disparities in Healthcare Transition Support Received by Children and Adolescents with Special Health Care Needs. Journal of Applied Research in Intellectual Disabilities. doi:10.1111/jar.12658 
*Tenenbaum, R.B., *Agarwal, R., Cooke, M.S., Agrawal, M., *Maddux M.,

 

Burke, S. (2019). Utilization of Complementary and Alternative in Youth with Developmental Disabilities. Evidence-Based Complementary and Alternative Medicine. doi: 10.1155/2019/3630509. 
Duara R, Loewenstein DA, Lizarraga G, Adjouadi M, Barker WW, Greig-Custo MT, Penate A, Shea, YF, Behar, R., Ollarves, A., Robayo, C., Hanson, K., Marsiske M,

 

Burke S, Ertekin-Tanner N, Vaillancourt D, De Santi S, Golde T., DeKosky S. (2019). Effect of Age, Ethnicity, Sex, Cognitive Status and APOE Genotype on Amyloid Load and the Threshold for Amyloid Positivity. Neuroimage: Clinical, 22. doi: 10.1016/j.nicl.2019.101800
Burke, S., Naesh, M., Rodriguez, M., *Burgess, A., & Loewenstein, D. (2019). Dementia-Related Neuropsychological Testing Considerations in non-Hispanic White and Latino/Hispanic Populations. Psychology and Neuroscience, 12(2), 144-168. doi: 10.1037/pne0000163144
Burke, S.,

 

Hu, T., *Naseh, M., Fava, N., *O'Driscoll, J., *Alvarez, D Cottler, L., & Duara, R.  (2019). Factors Influencing Attrition in the National Alzheimer's Coordinating Center's Uniform Data Set. Aging Clinical and Experimental Research. doi: 10.1007/s40520-018-1087-6  
Burke, S., Hu, T., Spadola, C., Naseh, M., Li, T.,* Burgess, A. & Cadet, T. (2018). Mild Cognitive Impairment: Associations with sleep disturbance, Apolipoprotein E, and sleep medications.

 

Sleep Medicine,

 

52, 168-176. doi: 10.1016/j.sleep.2018.09.001 PMID: 30359892
Burke, S., Hu, T., Spadola, C., *Burgess, A., Li, T., & Cadet, T. (2018). Treatment of sleep disturbance may reduce the risk of future probable Alzheimer's Disease.

 

Journal of Aging & Health.

 

doi: 10.1177/0898264318795567. PMID: 30160576
Maramaldi, P., Cadet, T.,

 

Burke, S.,

 

LeCloux, M., White, E., Kalenderian, E., & Kinnunen, T. (2018). Oral health and cancer screening in long-term care nursing facilities: Motivation and opportunity as intervention targets. Gerodontology. 35(4):407-416. doi: 10.1111/ger.12365 PMID: 30074263
*Ahmadinejad-Naseh, M., Potocky, M.,

 

Burke, S , & Stuart, P. (2018). Assessing Refugee Poverty using Well-Being Versus Income: The Case of Afghans in Iran. Advances in Social Work: Special Issue: Social Work with Migrants and Refugees: Challenges, Best Practices, and Future Directions, 18(3). doi: 10.18060/21635
Burke, S., Hu, T., Fava, N., Li, T., Rodriguez, M.,*Schuldiner, K., *Burgess, A., & Laird, A .

 

(2018). Sex differences in the development of mild cognitive impairment and probable Alzheimer's disease as predicted by hippocampal volume or white matter hyperintensities. Journal of Women & Aging, 31(2), 140-164. doi: 10.1080/08952841.2018.1419476
Burke, S., *Burgess, A., & Cadet, T. (2017). Utilizing evidence-based assessment instruments to detect well-being and distress in English and Spanish-speaking caregivers of individuals affected by dementia.

 

Dementia. doi: 10.1177/1471301217739095
Descilo, T., Fava, N.M.,

 

Burke, S.,

 

Costa, I., & Swanson, A. (2017). Effects of Traumatic Incident Reduction on Posttraumatic Stress Symptoms, Anxiety in a Community-based Agency.

 

Research on Social Work Practice. doi: 10.1177/1049731517745993
Burke, S., Bresnahan, T.L., Li, T., Epnere, K., Rizzo, A., Partin, M., Ahlness, R.M., & Trimmer, M. (2018). Using Virtual Interactive Training Agents (VITA) with Adults with Disabilities. J ournal of Autism and Developmental Disabilities,

 

48(3), 905-912. doi: 10.1007/s10803-017-3374-z. PMID: 29168090.
18.

 

Burke, S., Wagner, E., *Marolda, H., *Quintana, J., & *Maddux, M. (2017). Gap analysis of service needs for adults with neurodevelopmental disorders. The Journal of Intellectual Disabilities. doi: 10.1177/1744629517726209
Cadet, T.,

 

Burke, S., *Stewart, K., *Howard, T. & Schonberg, M. (2017). Cultural and emotional determinants of cervical cancer screening among older Hispanic women. Health Care for Women International, 38(12), 1289-1312. doi: 10.1080/07399332.2017.1364740
Maramaldi, P., Cadet, T.,

 

Burke, S., White, E. LeCloux, M., Kinnunen, T., & Kalendarian, E. (2017). Administrators' perceptions of oral health care and cancer screening barriers in long-term care nursing facilities. Journal of Applied Gerontology. doi: 10.1177/0733464817732517. PMID: 29165003.
Fava, N.M., Li, T.,

 

Burke, S., & Wagner, E. (2017). Resilience in the context of fragility: Development of a multidimensional measure of child wellbeing within the Fragile Families Dataset.

 

Children and Youth Services Review, 81, 358-367. doi: 10.1016/j.childyouth.2017.08.023
Burke, S., Cadet, T., *Alcide, A., *O'Driscoll, J., Maramaldi, P. (2017). Psychosocial Risk Factors and Alzheimer's Disease: The Associative Effect of Depression, Sleep Disturbance, and Anxiety. Aging and Mental Health, 1-8, doi: 10.1080/13607863.2017.1387760
Burke, S., Cadet, T., *Maddux, M. (2018). Chronic health illnesses as predictors of mild cognitive impairment among African American older adults .

 

The Journal of the National Medical Association, 10(4), 314-325. doi: 10.1016/j.jnma.2017.06.007.
Burke, S., Rodriguez, M., Barker, W., Greig-Custo, M., Rosselli, M., Loewenstein, D., & Duara, R .

 

(2018). The Relationship between Cognitive Performance and Measures of Neurodegeneration among Hispanic and White Non-Hispanic Individuals with Normal Cognition, MCI and Dementia. 

 

Journal of the International Neuropsychological Society, 24(2), 176-187. doi: 10.1017/S1355617717000820
11. Mitchell, J., Cadet, T.,

 

Burke, S., *Williams, E., *Alvarez, D. (2018). The Paradoxical Impact of Companionship on the Mental Health of Older African American Men. The Journals of Gerontology, Series B: Psychological Sciences: Special Issue: Psycho-social Influences of African Americans Men's Health. 73(2), 230-239. doi: 10.1093/geronb/gbx089
Burke, S.,

 

Maramaldi, P., Cadet, T., & Kukull, W. (2018). Decreasing hazards of Alzheimer's disease with the use of antidepressants: Mitigating the risk of depression and apolipoprotein E. International Journal of Geriatric Psychiatry, 33(1), 200-211. doi:10.1002/gps.4709.
9. *Ahmadinejad-Naseh, M. &

 

Burke, S. (2017). They Survived, We Can Help Them Thrive: Older Adult Refugees in the United States. Journal of Gerontological Social Work, 60(3), 189-192. doi: 10.1080/01634372.2016.1273292
Burke, S.

 

& Maramaldi, P. (2017). The Social Security Administration's Compassionate Allowances Initiative: Condition Spotlight: Rubinstein-Taybi Syndrome. Health & Social Work, 42(1), e32-e43. doi: 10.1093/hsw/hlw062. PMID: 28395077.
Burke, S. & Maramaldi, P.  (2017). An Evaluative Review of the Evidence Supporting Idiopathic Basal Ganglia Calcification for Inclusion in the Compassionate Allowances Program. Basal Ganglia, 7, 1-8. doi: 10.1016/j.baga.2016.11.001
Burke, S. L., O'Driscoll, J., *Alcide, A., & Li, T. (2017). Moderating risk of Alzheimer's disease through the use of anxiolytic agents.

 

International Journal of Geriatric Psychiatry,

 

32(12), 1312-1321. doi:

 

10.1002/gps.461
Burke, S.

 

& Maramaldi, P. (2017). Variability in Clinical and Anatomical Manifestation of Velocardiofacial Syndrome Presents Diagnostic and Policy Uncertainty. Fetal and Pediatric Pathology, 36(1), 33-41. doi: 10.1080/15513815.2016.1231248. PMID: 27732116.
Burke, S.

 

& Maramaldi, P. (2016). Smith-Magenis Syndrome and the Compassionate Allowances Program. Intellectual and Developmental Disabilities, 54(4), 273-284. doi: 10.1352/1934-9556-54.4.273. PMID: 27494126.
Burke, S., Maramaldi, P., Cadet, T., & Kukull, W. (2016). Neuropsychiatric symptoms and apolipoprotein e: Associations with eventual Alzheimer's disease development. Archives of Gerontology and Geriatrics, 65, 231-298. doi: 10.1016/j.archger.2016.04.006.
Burke, S.,

 

Maramaldi, P., Cadet, T., & Kukull, W. (2016). Associations between depression, sleep disturbance, and apolipoprotein E in the development of Alzheimer's disease: dementia. International Psychogeriatrics, 28(9), 1409-1424. doi:10.1017/S1041610216000405
Cadet, T. J., Berrett-Abebe, J.,

 

Burke, S. L.,

 

Bakk, L., Kalenderian, E., & Maramaldi, P. (2016). Evidence-based health promotion in nursing homes: A pilot intervention to improve oral health.

 

Educational Gerontology,

 

42(5), 352-360. doi: 10.1080/03601277.2015.1121754
*Asterisks indicate student co-authors