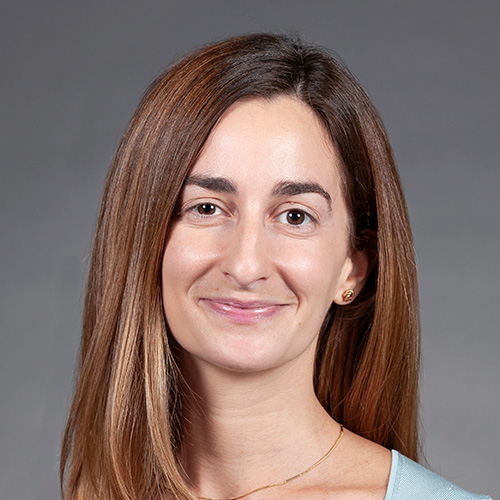 Focus
Community based research, behavioral health, alleviation of health disparities
Biography
Dr. Sofia Fernandez is a clinically trained social worker with a doctorate in social welfare. Her research focuses on utilizing community-based approaches to addressing health disparities among hard to reach populations, primarily HIV. Fernandez has a strong background and training in understanding the various contextual factors of health and well-being including cultural, social, economic, and community influences on health and her research aims to incorporate these various aspects into the design of interventions and programs. Her research values the importance of involving individuals from populations of focus in the research process to inform program development. Her research has also included working closely with a campus support program designed for former foster care alumni and students experiencing homelessness in college. She is currently a post-doctoral associate on FIU-RCMI's Investigator Development Core, a program designed to provide early stage investigators with pilot grant and training opportunities to pursue research careers in the health sciences.
Lab
Community-Based Research Institute
Education
Florida International University, PhD Social Welfare 2017
Florida State University, Masters in Social Work 2014
Florida State University, Bachelors in Social Work 2013
Publications
Fernandez, S. B., Howard, M., Hospital, M., Morris, S. L., & Wagner, E. F. (2018). Hispanic Students' Perceptions About HIV/STI Testing and Prevention: A Mixed-Methods Study in a Hispanic-Serving University. Health promotion practice. Doi: https://doi.org/10.1177/1524839918801590
Huang, H., Fernandez, S.B., Rhoden, M. A., & Joseph, R. (2018). Serving Former Foster Youth and Homeless Students in College. Journal of Social Service Research, 44(2), 209-222. Doi: https://doi.org/10.1080/01488376.2018.1441096
Fernandez, S.B., Clarke, R., Howard, M., Morris, S., Hospital, M., & Wagner, E. (2018). Focus Groups in Health Disparities Research: Lessons Learned from an HIV Prevention Program with Hispanic Young Adults. Advances in Health and Disease. Volume 4. Hauppauge, NY: Nova Science Publishers.
Fernandez, S.B., Wagner, E., Hospital, M., Morris, S., Howard, M., & Graziano, J. (2016) Direct and indirect Strategies for reducing alcohol use in emerging adult clinical and community samples: Social Media-Based Prevention for Reducing Alcohol Use Problems among Emerging Adults. Alcoholism: Clinical and Experimental Research. Volume 40, Supplement: S1.
Research Society on Alcoholism (2016). Media-awareness campaign aims to reduce binge drinking among ethnic-minority emerging adults [Press Release]. Retrieved from https://www.news-medical.net/news/20160627/Media-awareness-campaign-aims-to-reduce-binge-drinking-among-ethnic-minority-emerging-adults.aspx