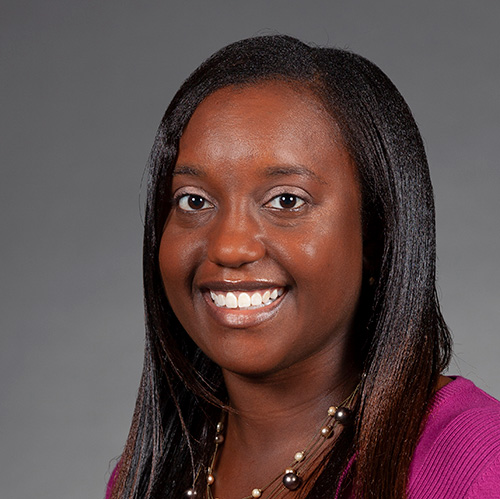 Focus
Miami Adult Studies in HIV (MASH) Cohort Study
Biography
After graduating from Nova Southeastern University with a Bachelor of Science in Nursing (BSN), Jupshy began working at Baptist Health of South Florida in March 2011 as an entry-level medical/surgical registered nurse. Based on staffing needs, she worked in all South Miami Hospital medical/surgical units during her time there. During her time at South Miami Hospital, she cared for adult patients suffering from a variety of health conditions or recovering from surgery who were critically ill. From 2014 to 2016, she was a member of the hospital's Medical/Surgical committee, and we conducted health screenings there and at other South Florida health fairs. In 2014, her unit changed to Alcohol Detox-Med/Surg, and she began treating patients undergoing alcohol detox under medical supervision. For 2015, she was awarded Employee of the Month and Nurse of the Year.
In 2016, Jupshy joined Florida International University (FIU) as a Research Nurse for the Miami Adult Studies on HIV (MASH) Cohort after graduating from Nova Southeastern University with a Master of Science in Nursing (MSN). In her role, she conducts research studies, assesses participants, collects data, manages databases, and teaches staff how to request medical records correctly. In addition, she performs phlebotomy tasks. For the research database, she analyzes medical records from a variety of healthcare facilities to extract data. She also maintains patient confidentiality by keeping patient information safe from unauthorized disclosure and notifying participants and health care staff of critical results.
In 2018, she joined the Miami Chapter of the Haitian American Nurses Association (HANA), which provides community health screenings and education. She follows up with the primary healthcare center regarding unfinished medical records. Throughout her career, she has also volunteered at community health fairs and patient education events. Throughout her time at HANA, she has been actively involved in advocacy efforts, helping to educate and inform her community about healthcare-related issues. It has been her mission to make healthcare more accessible and equitable for all members of the Haitian-American community and to advocate for access to healthcare and education. To accomplish this goal, she will continue to work with HANA and other organizations to improve the health and well-being of her community.
Education
Nova Southeastern University, BSN
Nova Southeastern University, MSN- Nursing Informatics