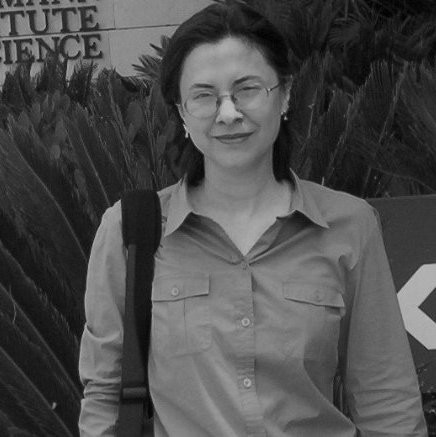 Rhonda Rosenberg
Research Associate Professor
Department of Health Promotion and Disease Prevention
---
Focus
HIV Behavioral Prevention and Treatment Support
Biography
Since receiving her doctoral degree, Dr. Rhonda Rosenberg has been focused on areas of public health in which science is a necessary, but insufficient condition for achieving insight and change.
In her initial years, she was involved in a project to bring together biological scientists and literary writers to translate the science of ecosystem health and restoration into cultural terms. She subsequently worked in the area of aging, in which she collaborated with nursing professors from three Florida universities to create the initiative, "Speaking to the Alzheimer's Mind," which aimed to adapt talk therapy to enlist the affective strengths of patients to bridge their cognitive deficits.
Since 2000, she has focused on the development and optimization of intervention strategies for the prevention and treatment of HIV and related mental health and substance use comorbidities, in which the central question has been how to reach the most vulnerable populations in perhaps the most emotionally charged area of public health. For over 15 years, Dr. Rosenberg has been a core part of the AIDS Prevention Program, contributing to numerous National Institutes of Health (NIH) grant submissions and subsequent publications and presentations. Several of these were awarded on the first try and continue to lead to new areas of collaboration, such as neurocognitive moderators of change.
Education
University of California Berkeley, NIMH Postdoctoral Fellowship
University of Texas, Ph.D.
University of Houston-University Park, MA
Rice University, BA
Publications/Research
Villalba K, Dévieux JG, Rosenberg R, Cadet JL. Serotonin-Related Gene Polymorphisms and Asymptomatic Neurocognitive Impairment in HIV-Infected Alcohol Abusers. Genetics Research International. 2016; 2016:7169172. PMCID: PMC4812279.
Dévieux, J.G., Jean-Gilles, M.J., Beck-Sague, C., Attonito, J., Rosenberg, R, Stein, J. (2015). Depression, Abuse, Relationship Power and Condom Use by Pregnant and Post-partum Women with Substance Abuse History.  AIDS and Behavior. 2016 20(2):292-303. PMID: 26319131.
Dévieux JG, Jean-Gilles M, Frankel A, Attonito J, Saxena A, Rosenberg R. Predictors of Sexual Activity in Haitian-American Adolescents. Journal of Immigrant and Minority Health. 2016 18(1):161-72. PMCID: PMC4824621
Dévieux JG, Saxena A, Rosenberg R, Klausner JD, Jean-Gilles M, Madhivanan P, Gaston S, Rubens M, Theodore H, Deschamps MM, Koenig SP, Pape JW. Knowledge, Attitudes, Practices and Beliefs about Medical Male Circumcision (MMC) among a Sample of Health Care Providers in Haiti. PLoS One. 2015;10(8). PMC4523202
Dévieux JG, Rosenberg R, Saint-Jean G, Bryant VE, Malow RM. The Continuing Challenge of Reducing HIV Risk among Haitian Youth: The Need for Intervention. Journal of the International Association of Providers of AIDS Care. 2015 14(3):217-23. PMID: 23535173.
Beck-Sagué CM, Dévieux JG, Pinzón-Iregui MC, Abreu-Pérez R, Lerebours-Nadal L, Gaston S, Dean AG, Halpern M, Rouzier V, Bertrand R, Rosenberg R, Pape JW, Nicholas SW, Blasini I (2015). Depression in caregivers of status-naïve pediatric HIV patients participating in a status disclosure study in Haiti and the Dominican Republic:Preliminary Report.J TropPediatr 2015;61:65-8. PMID: 25389181.
Agudelo M, Khatavkar P, Yndart A, Yoo C, Rosenberg R, et al. Alcohol abuse and HIV infection: role of DRD2. Curr HIV Res. 2014;12(4):234-42. PMCID: PMC4300295.
Attonito JM, Dévieux JG, Lerner BD, Hospital MM, Rosenberg R. Exploring Substance Use and HIV Treatment Factors Associated with Neurocognitive Impairment among People Living with HIV/AIDS. Front Public Health. 2014;2:105. PMCID: PMC4127797.
Attonito J, Dévieux JG, Lerner BDG, Hospital MM, Rosenberg R. Antiretroviral treatment adherence as a mediating factor between psychosocial variables and HIV viral load. J Assoc Nurses AIDS Care. 2014;25(6):626-637. PMC4194191
Dévieux JG, Malow RM, Attonito JM, Jean-Gilles M, Rosenberg R, et al. Post-traumatic stress disorder symptomatology and alcohol use among HIV-seropositive adults in Haiti. AIDS Care. 2013;25(10):1210-8. PMCID: PMC3665615.
McMahon RC, Bryant VE, Devieux JG, Jean-Gilles M, Rosenberg R, Malow RM. Haitian adolescent personality clusters and their problem area correlates. J Immigr Minor Health. 2013;15(2):448-452. PMID: 22362195.
Malow, RM, Dévieux JG, Stein, JA, Rosenberg R, Jean-Gilles M, Attonito J, Koenig SP, Raviola G, Sévère P, Pape JW (2013). Depression, Substance Abuse and Other Contextual Predictors of Adherence to Antiretroviral Therapy (ART) Among Haitians. AIDS and Behavior,17(4):1221-30. PMID: 23338563.
Míguez MJ, Rosenberg R, Burbano-Levy X, Carmona T, Malow R. The effect of alcohol use on IL-6 responses across different racial/ethnic groups. Future Virol. 2012 Feb;7(2):205-213. PMCID: PMC3616394.
Reid SD, Malow RM, Rosenberg R. Alcohol, drugs, sexual behavior, and HIV in Trinidad and Tobago–the way forward. J Int Assoc Physicians AIDS Care (Chic). 2012 Jan-Feb;11(1):66-82. PMID: 21821552.
Malow RM, McMahon RC, Dévieux J, Rosenberg R, Frankel A, et al. Cognitive behavioral HIV risk reduction in those receiving psychiatric treatment: a clinical trial. AIDS Behav. 2012 Jul;16(5):1192-202. PMCID: PMC3349010.