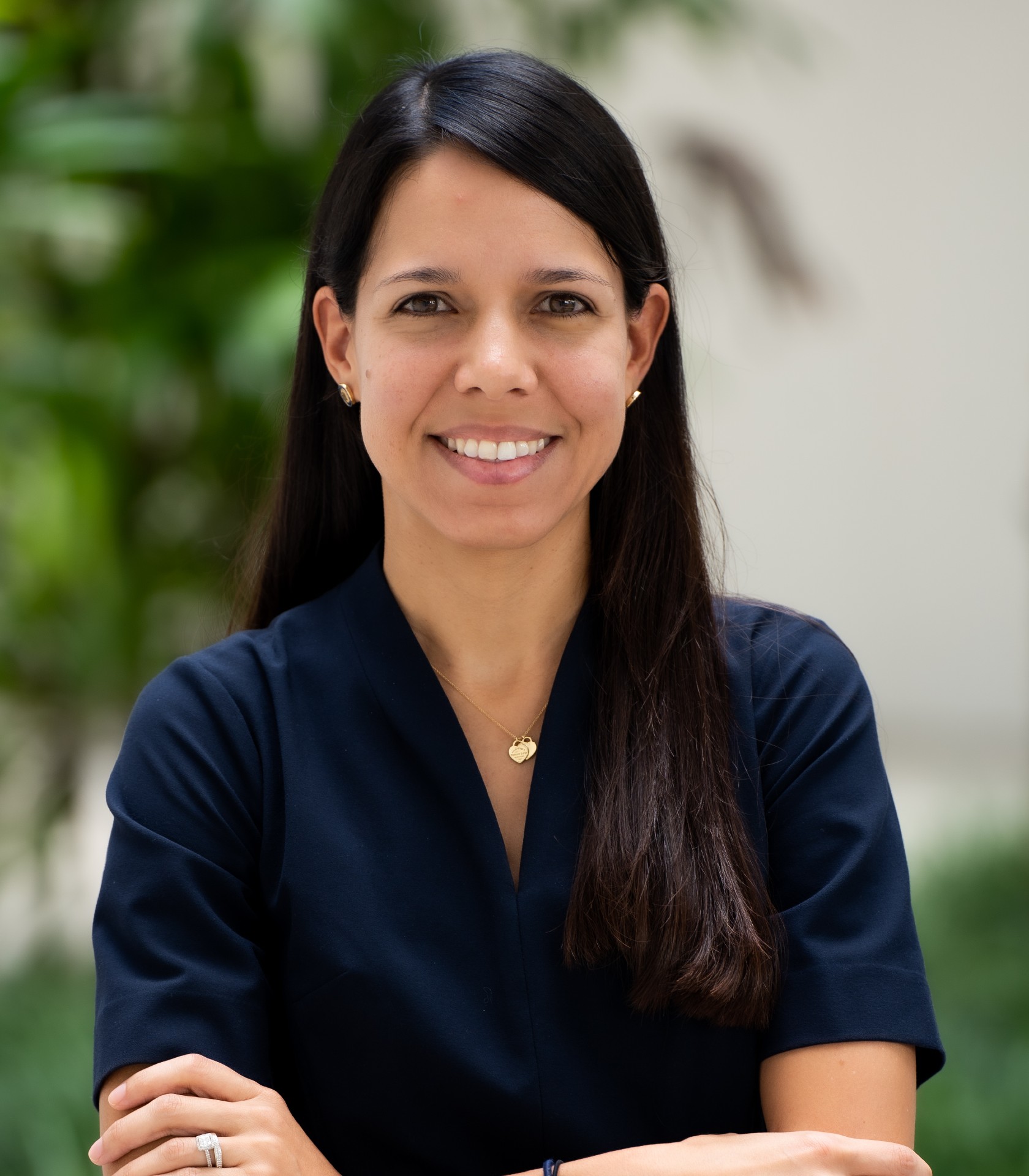 Diana M. Sheehan
Associate Professor
Department of Epidemiology
---
Phone: (305) 348-8068
Email: dsheehan@fiu.edu
Focus
Health disparities and HIV
Biography
Diana Sheehan is an Associate Professor in the Department of Epidemiology at Florida International University (FIU). Her research focuses on identifying gaps and improving outcomes along the HIV care continuum, particularly for Latinos living with HIV in the United States and Latin America. Currently, Dr. Sheehan is leading an ecological momentary assessment (EMA) study that examines antiretroviral therapy adherence and the feasibility of a related Just-In-Time Adaptive Intervention (JITAI) among Latino men who have sex with men.

Dr. Sheehan's work has been funded by the National Institute on Drug Abuse (NIDA), the National Institute on Minority Health and Health Disparities (NIMHD), the HIV Prevention Trials Network (HPTN), and the Robert Wood Johnson Foundation. Additionally, Dr. Sheehan is dedicated to advancing the research careers of minority investigators, both as a faculty under the FIU-Health Disparities Initiative (FIU-HDI) and as a co-investigator on the FIU Center for Reducing Health Disparities in Substance Abuse & HIV in South Florida (FIU-RCMI).
Education
Florida International University, Ph.D.
Boston University, M.P.H., B.S.
Publications
A complete list of publications can be found here.  
Sheehan DM, Dawit R*, Gbadamosi S*, Fennie K, Li T, Gebrezgi M*, Brock P, Ladner RA, Trepka MJ. Sustained HIV viral suppression among men who have sex with men in the Miami-Dade County Ryan White Program: the effect of demographic, psychosocial, provider and neighborhood factors. BMC Public Health. 2020;20(1):326. DOI: 10.1186/s12889-020-8442-1


Gebrezgi MT*, Fennie KP, Sheehan DM, Ibrahimou B, Jones SG, Brock P, Ladner RA, Trepka MJ. Developing a triage tool for use in identifying people living with HIV who are at risk for non-retention in HIV care. Int J STD AIDS. 2020; 31(3):244-253. PMID: 32036751. DOI: 10.1177/0956462419893538


Sheehan DM, Auf R*, Cyrus E, Fennie KP, Maddox LM, Spencer E, De La Rosa M, Trepka MJ. Changing demographic among Latino MSM diagnosed with HIV in Florida, 2007-2016. AIDS Care. 2019; 31(12):1593-1596. PMCID: PMC6764881. DOI: 10.1080/09540121.2019.1612019.


Sheehan DM, Cosner C*, Fennie KP, Gebrezgi MT*, Cyrus E, Maddox LM, Levison JH, Spencer E, Niyonsenga T, Trepka MJ. Role of country of birth, testing site and neighborhood characteristics on nonlinkage to HIV care among Latinos. AIDS Patient Care and STDs. 2018;32(4):165-173. PMCID: PMC5905852. DOI: 10.1089/apc.2018.0021.


Sheehan DM, Fennie KP, Mauck DE*, Maddox L, Lieb S, Trepka MJ. Retention in HIV Care and Viral Suppression: Individual- and Neighborhood-Level Predictors of Racial/Ethnic Differences, Florida, 2015. AIDS Patient Care and STDs. 2017;31(4):167-185. PMC5397217. DOI: 10.1089/apc.2016.0197.


Sheehan DM, Trepka MJ, Fennie KP, Prado G, Ibanez G, Maddox L. Racial/ethnic disparities in delayed HIV diagnosis among men who have sex with men, Florida, 2000—2014. AIDS Care. 2017;29(3):311-318. PMC5263177. DOI:10.1080/09540121.2016.1211609.


Sheehan DM, Trepka MJ, Fennie KP, Prado G, Cano MA, Maddox LM. Black-White Latino racial disparities in HIV survival, Florida, 2000-2011. International Journal of Environmental Research and Public Health. 2015;13(1):piiE9. PMC4730400. DOI:10.3390/ijerph13010009.


Sheehan DM, Trepka MJ, Fennie K, Maddox LM. Rate of new HIV diagnoses among Latinos living in Florida: disparities by country/region of birth. AIDS Care. 2015;27(4):507-511. PMC4312518. DOI:10.1080/09540121.2014.978731. 
RESEARCH SUPPORT (ongoing or completed 2015-2020)
Just-in-time adaptive interventions for improving young Latino sexual minority's success in HIV therapy
NIMHD (K01MD013770)                            Role: PI          Dates: 09/18/18-04/30/23
FIU- Center for Reducing Health Disparities in Substance Abuse & HIV in South Florida
NIMHD (U54MD012393)                            Role: Co-I      Dates: 09/01/17–08/01/2022
Women-centered HIV care practices that facilitate HIV care retention and viral suppression in the presence of adverse sociocultural factors
NIMHD (1R01MD013563)                          Role: Co-I      Dates: 10/01/18-04/30/23
Influence of patient-centered HIV care on retention and viral suppression disparities
NIMHD (1R01 MD012421)                         Role: Co-I      Dates: 01/29/19-11/30/23
Perceived network sexual norms and HIV sexual risk behavior among drug users and their risk partners
HIV Prevention Trials Network (HPTN)       Role: PI          Dates: 01/04/17–30/09/18
Examining the impact of social disorganization on sexual risk behaviors to improve community control of problematic individual behaviors
New Connections Program (RWJF)             Role: PI          Dates: 09/01/17–08/31/18
Neighborhood level determinants of delayed HIV diagnosis among Latinos by birthplace and history of injection drug use Florida 2007 2011
NIDA (F31DA037790)                                   Role: PI          Dates: 02/15/15-04/26/16