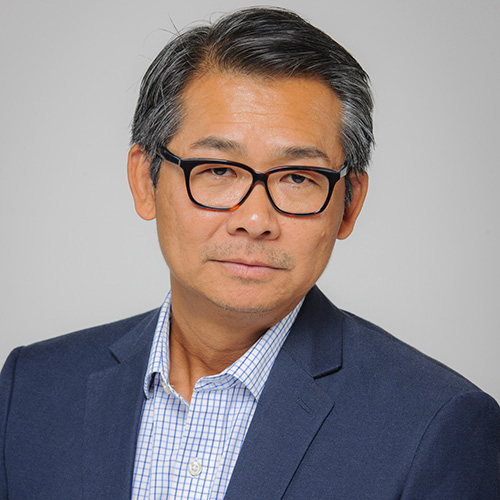 Focus
Pathogenic mechanisms and therapeutic strategies for Parkinson's disease
Biography
After receiving his bachelor's degree in pharmacy from the University of Saskatchewan, Dr. Kim Tieu practiced as a pharmacist for several years. During this time, he also secured a scholarship to join a doctoral program at the University of Saskatchewan to investigate a series of newly developed compounds, known as propargylamines, for the treatment of Parkinson's disease (PD) and other neurological disorders. He subsequently left Canada to accept a postdoctoral position at Columbia University to further develop his expertise in PD research. In 2004 Dr. Tieu was recruited by the Department of Environmental Medicine at the University of Rochester Medical Center to establish his independent research laboratory. In Rochester, his laboratory received funding supports from the National Institute of Environmental Health Sciences (NIEHS) to investigate the novel pathogenic mechanisms mediated by glia-neuron interactions, gene-environment interactions and imbalanced mitochondrial fission/fusion in PD. In 2012 Dr. Tieu was recruited by Plymouth University in England to establish a research program in PD. Recognizing his significant and translational research, both the NIH and the UK Medical Research Council funded his laboratory to investigate the role of mitochondrial dynamics in PD.
Dr. Tieu was recruited back to the U.S. to join the Department of Environmental Health Sciences at the Florida International University in 2016. His lab has been awarded the NIEHS Revolutionizing Innovative, Visionary Environmental Health Research (RIVER) grant after discovering a new function of a protein that could be targeted as potential therapeutics for neurological disorders such as Parkinson's disease.
LAB
Dr. Tieu is the principal investigator of the Parkinson's Disease Research Laboratory. The major goal of this group is to study the mechanisms of neuronal dysfunction and degeneration as seen in Parkinson's disease, with the ultimate goal of developing effective disease-modifying therapies for this devastating brain disorder. More specific research interests of this laboratory can be found on the Parkinson's Disease Research Laboratory website.
Education
Columbia University, Postdoctoral training
University of Saskatchewan, BSP, Ph.D.
Publications & Research