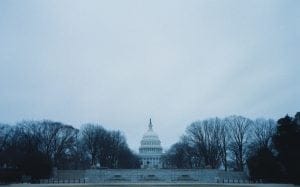 Social Work master's student Tatyana Malinovskaya-Ward works as an intern for the University of Miami Mailman Center for Child Development , specifically the Dr. John T. Macdonald Foundation School Health Initiative , which has a partnership with the Miami-Dade County Public School System.
"I feel very fortunate to receive this internship, as it was my top-choice from the field agency list," said Malinovskaya-Ward, who started at Stempel College as a MSW student in 2017. "It's helped me develop the necessary skills to make changes in the lives of others, especially those within marginalized communities."
Malinovskaya-Ward is currently assigned to the North Miami Beach Senior High School location and works within the UM clinic. Her responsibilities include completing student assessments with parents, meeting with school staff and parents in regards to different academic and/or behavioral concerns, as well as meeting for individual sessions with students in grades 9-12. The sessions analyze students' concerns, goals and ambitions.
As part of her internship, Malinovskaya-Ward is required to participate in the Leadership Education in Neurodevelopmental and Related Disabilities (LEND) training program that provides social work students with interdisciplinary and interprofessional guidance. The program asks trainees to create an advocacy project that could affect system-wide change in the quality of life for children with developmental disabilities and other special healthcare needs (CSHCN).
Malinovskaya-Ward's advocacy project deals with early childhood education, particularly the lack of affordable and quality preschool options through the Children's Movement of Florida.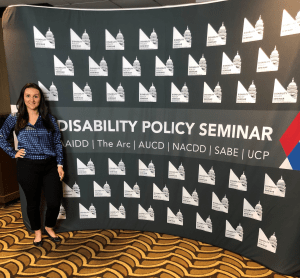 Because of her dedication and hard work, she was selected to travel to Washington, D.C. for the 2018 Association of University Centers on Disabilities (AUCD) Trainee Policy Summit and Disability Policy Seminar April 22-25, 2018, where she met with policymakers and legislative assistants on Capitol Hill.
Malinovskaya-Ward had the opportunity to learn about and advocate for access to health care, community living and civil rights protections.
She networked with more than 900 peers who all contribute to the grassroots movement for people with developmental and intellectual disabilities.