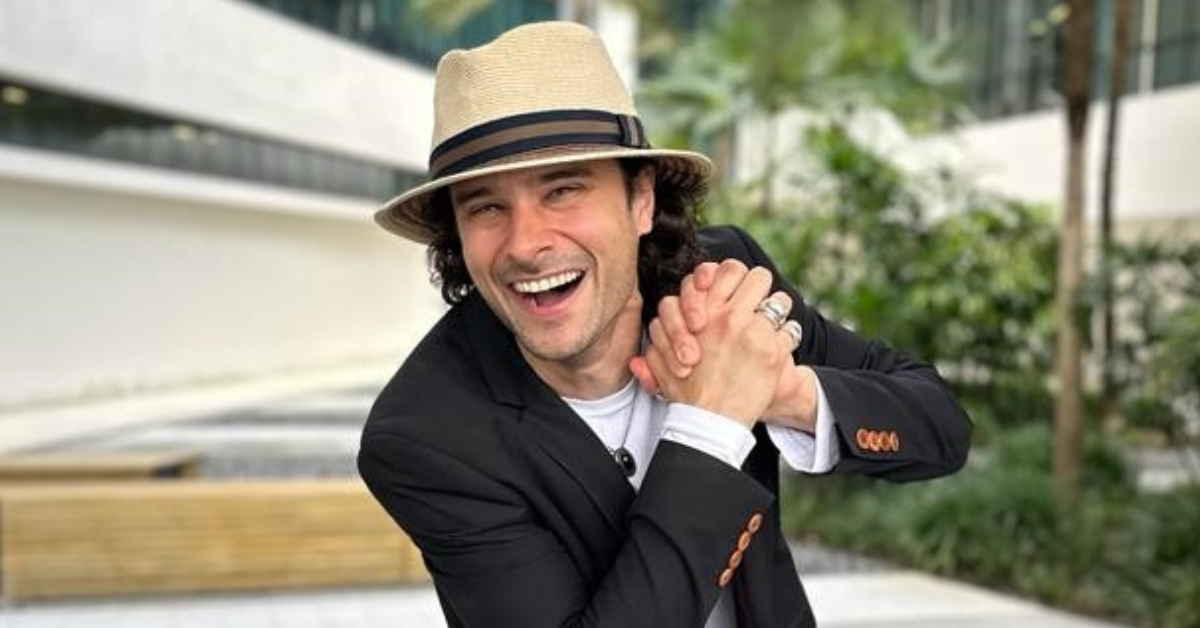 What inspired you to pursue a degree in social work?

Before social work, I worked as a production coordinator on high-end catalog and fashion photography sets. Years in the field instilled critical thinking and interpersonal skills, but I always felt the purpose was empty, there had to be something more meaningful. Volunteering with vulnerable children had given my life a bit more of the purpose that I had been longing for. Social work was the perfect answer coming from what I had already been doing – my skillsets could be used for the well-being of others in need. I recall standing in the admissions office reading deeply meaningful words like "service, human relationships, and integrity" and was mesmerized that there was a career based on these principles. I knew from that moment I had found my purpose in life.
What responsibilities and duties come with the role of president in FIU's Student Social Work Association (SSWA)?
My main duties are to provide community service projects for our members to get experience with the communities they will serve. This might include mental health awareness campaigns, advocating in the state capital, or providing direct services to people experiencing homelessness. These events require a significant amount of coordination, delegation, and planning alongside organizations on and off the FIU campus. I have to remind myself to enjoy the process because it can be so involved. It takes a lot of work, but seeing what starts as an idea transformed into a large-scale event is extremely rewarding.
SSWA recently participated in an event called Socktoberfest. Tell us about it.
Socktoberfest is the signature event of SSWA. It began with Gladys Ramos, Program Assistant at the School of Social Work—she's the heart and soul of this event. She has seen it grow year after year and made sure it didn't disappear during the early COVID-19 years.
Our goal is to provide new socks to Miami-Dade residents experiencing homelessness who have unkept or medical foot conditions. For a month our members solicit donations from their friends, families, and colleagues while promoting the event across campus. It was previously known as Sock Drive and was held strictly by SSWA.
How did the community come together to support this initiative?
This year, we collaborated with the Stempel Public Health Association and the Association of Graduate Students in Dietetics & Nutrition. We also partnered with One World One Heart, a non-profit organization that serves warm meals to this community every Thursday. We had about 15 members participate in preparing the donations or distributing them across Downtown Miami and Wynwood. There were certainly dozens more individuals who contributed to this event either by donation or collaboration, including our wonderful faculty across Stempel College. This allowed us to provide over 250 donation bags complete with two pairs of socks, bottled water, hygiene kits, and snacks. This was a true community effort that we are proud to continue every year.
Why is connecting with others through service so important?

We forget how powerful the simplest gestures can be to someone else. The items we donate have a specific function, but the fact that you are giving of yourself is what is noticed. A lot of these individuals stopped believing in the goodness of human beings. They've come to believe they have nothing of value because that is what they are essentially told by the socioeconomic structures around them. When we come to them, we remind them that they have value as they are. When you approach others with that level of genuineness and interest, you will always see their qualities come out. In return, they see in you the humanity they thought no longer existed. It's truly a delightful exchange.
If someone wants to get involved with FIU's Student Social Work Association (SSWA), how do they apply?
We would love to have anyone interested in serving communities. There is no limit to which community so long as it is intended for another human being. They can reach me directly at hocho001@fiu.edu and I will guide them through the application process. Please bring your curiosity, creativity, and most importantly, your humanity.
 Learn more about a degree in social work at FIU's Robert Stempel College of Public Health & Social Work