The School of Social Work offers programs of study that prepare graduates to work in governmental, academic, non-profit, and for-profit settings in community, regional, state and national systems. Programs offered include: BSSW, MSW, MSW/MPH, MSW/JD, and PhD.

In its 2023 Graduate Program Rankings, U.S. News & World Report ranked our graduate program in the top 50 among public universities.
Through classroom and field experience, our students gain knowledge and skills vital to the practice and research of social work. Our internships occur in hundreds of community agencies throughout Miami-Dade, Broward, Palm Beach, and Monroe counties, resulting in over 100,000 internship hours contributed by our student interns each year. As a result, our graduates significantly impact the South Florida community and contribute substantially to the field of social work through direct practice, administration, advocacy, and research.
Accreditation 
The School of Social Work is accredited by the Council on Social Work Education's Board of Accreditation. 
Accreditation of a baccalaureate or master's social work program by the Council on Social Work Education's Board of Accreditation indicates that it meets or exceeds criteria for the assessment of program quality evaluated through a peer review process.  An accredited program has sufficient resources to meet its mission and goals and the Board of Accreditation has verified that it demonstrates compliance with all sections of the Educational Policy and Accreditation Standards.  
Accreditation applies to all program sites and program delivery methods of an accredited program. Accreditation provides reasonable assurance about the quality of the program and the competence of students graduating from the program.
Student Internship Funding
72% of our Advanced Clinical MSW internships have been funded through the BHWET and DIG Fellowships with tuition waivers and stipends.
 The field of social work is growing, quickly.
To study and work in social work field is a commitment to better lives every day in every part of the world. Browse our social work programs to see how you can be a part of the change.
View Undergraduate Course Catalog
Zahrasadat Abtahiforooshani
Tywan Ajani

Stephanie Aleite

Arwa Alhammadi
Abdulmajeed Altukhys

Eman Alyemeeni

Pablo Benitez
Catalina Canizares
Amber Cole
Karla Garcia

Alicia Harrington
Daniel Jimenez
Kayla Jolly
Sloan Lorenzini
Andreja Lukic
Farah Mahmoud
Huston Ochoa
Isis Panellas

Maria Eugenia Contreras Perez

Stephanie Puello

Accacia Russell
Nadia Williams
Field Education Toolbox for Students
Welcome to the School of Social Work's Office of Field Education! This portion of your educational journey is an exciting time that enables you to implement your classroom learning in the field. From your interview for fieldwork through your placement, you will receive an individualized and supportive experience from the team at this office. We thoroughly screen our community agencies and train the supervisors there to ensure the best possible educational experiences for our students. As a result, we have numerous placements throughout Miami-Dade, Broward, Monroe and Palm Beach Counties. We want you to have the best prospects for learning, so if you are aware of an agency that is missing from our repertoire, please fill out this form and we will explore.
Field Education Toolbox for Field Instructors
Questions? Get in touch!
Program Coordinator Office of Field Education/School of Social Work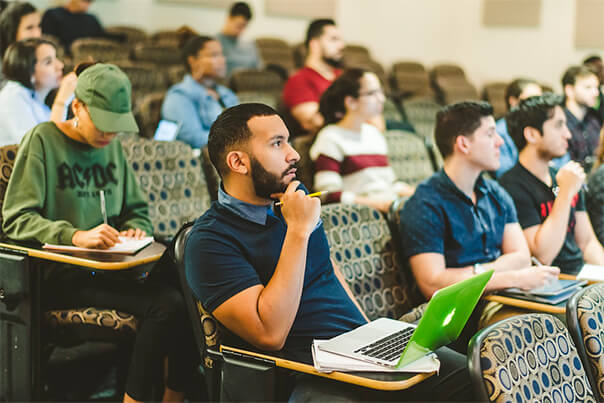 Funding your education
At Stempel College, we understand that academic success can be affected by financial aid and funding opportunities. Our students have access to myriad funding options by degree level (bachelor's, master's, doctoral) and by academic discipline (Public Health, Dietetics & Nutrition, Social Work). It's important to understand the basics of applying for financial aid and the additional resources available to you as a Stempel College student.
Assessments
For the BSSW student learning outcomes, please review: BSSW assessment. For the MSW student learning outcomes, please review: MSW assessment.