Shimon Cohen wanted to find a way to highlight the people who are on the frontlines of social change and social justice, and he knew he needed to find an innovative way of doing it.
"I've always wanted to interview people about their work, and I know that there are some great people who can give really unique perspectives about what communities in this country are truly facing. I thought hearing their voices would add a lot of depth and interest," said Cohen, a clinical instructor and bachelor of science in social work field coordinator at the Robert Stempel College of Public Health and Social Work .
Cohen taught himself how to create a podcast and launched Doin' The Work: Frontline Stories of Social Change . The podcast highlights people working for social change through interviews with social workers and those in related fields, educators and activists about their work and personal stories of how they got into this work.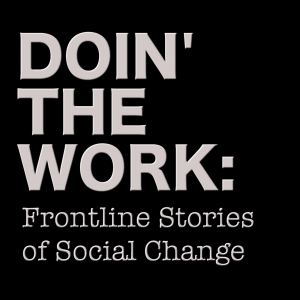 "For me, the podcast, is also a form of self-care, a term we use in social work that means 'taking care of yourself so that you stay energized and are able to do effective work without burning out,'" said Cohen. "Given everything going on in the country over the last couple of years, I felt like I needed to do more to advocate for social justice. I wanted to show that there are people who are out there working day in and day out for a better world, people who are often unnoticed, but who have first-hand expertise on the critical issues facing individuals, families, communities and society."
The podcast has also become a teaching tool, used to reinforce classroom learning or introduce new concepts. Cohen says students have shared feedback that in addition to learning about issues such as racism, disability advocacy, drug policy, mental health, restorative justice and mass incarceration, the podcast has been a way for them to learn about the diverse roles of the social work profession.
Cohen began his career in social work as a street outreach worker at a center for homeless youth after he dropped out of college.
"I was involved in various activism – anti-racism, anti-sexism, pro-environment, anti-war, and through a group called Men Against Sexism, I started volunteering at a rape crisis center. I was trained to deliver presentations in schools and detention facilities about boundaries and consent. At one presentation, someone from the center for homeless youth asked me if I would run a group for male street youth. That eventually led me to being hired as a street outreach worker and group facilitator."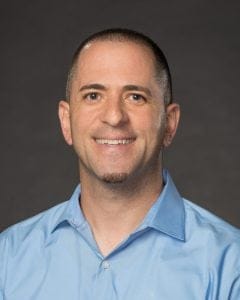 This experience served as inspiration to return to school, but only because Cohen now knew what career he wanted to pursue.
"I realized I loved the work I was doing with homeless youth. At the same time, I was the only staff member at the center without a bachelor's degree, and I learned that in order to be effective, I needed to continue my education," he said.
Cohen earned a bachelor's of Education in Family and Human Services from the University of Oregon. He later co-founded and served as director of Nuestro Lugar/Our Place Teen Center for low-income, multicultural and/or at-risk youth in Eugene, Oregon, now a program of Youth ERA. In order to become even more effective, he left Oregon to attend Columbia University where he earned a master's in social work.
"Social work was the only field that seemed to care about what I cared about – social justice, which is one of the core values of social work. It combined my activist background and what I had learned about the history of oppression in this country, some personal struggles, and my work experience with marginalized groups."
Cohen's podcast is less than a year old, but it is already making a mark. The Council on Social Work Education (CSWE), the national accrediting body for all social work education, has selected Doin' The Work as one of three social work podcasts for a new webpage created to help promote social work as a profession to high school students, college students, and career changers. The organization also based an Instagram campaign for Health Professionals Week on eight of his podcasts. With more than 4,400 total downloads already, the monthly podcast is most popular in Florida, California, Texas and New York, and also has an international reach.
More recently, Cohen was contacted by CSWE to create an educational resource that could accompany his podcast and assist educators with class discussion guides, writing assignments and general questions they can ask their students.
"Dr. Yolanda Padilla, director of the CSWE Center for Diversity and Social & Economic Justice, listened to a podcast episode about immigration and called me to have a conversation and ask if I would create an Educator Resource about using Doin' The Work to teach. Of course, I felt honored and welcomed the opportunity," said Cohen.
For the podcast, Cohen has spoken to various community advocates like Vilissa Thompson, founder and leader of the self-advocacy and empowerment movement for people with disabilities, Ramp Your Voice!; Martin Rafferty, CEO of the national organization that empowers youth to achieve their greatest potential, Youth ERA; Jonathan Foiles, a clinical social worker in Chicago; and Myriam Bernardo, a Stempel College alumna who is also a therapist at Community Connections for Life in Miami.
"I'd love for the podcast to be heard by listeners outside of the world of social work because it's important that more people know about the kind of work that is being done in our underserved communities and maybe it will inspire more people to become activists for social change."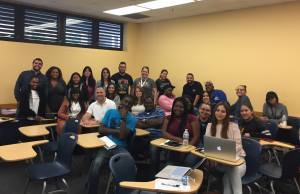 Prof. Cohen using his podcast as a teaching tool for BSSW students in Prof. Gray's Diversity class.